Tips, Guidance & Advice from the Pros! Join Michelle, Amy, and their guests as they bring real-life examples and guidance to the pod! When it comes to divorce, there is a lot to know that you don't want to learn the hard way. We'll talk legal tips, real estate, financial insight, and tips, tax implications, and beyond.
Episodes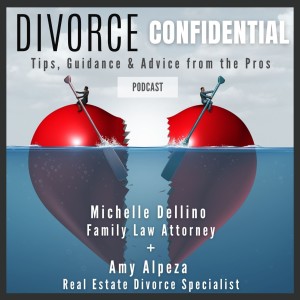 Thursday Oct 06, 2022
Thursday Oct 06, 2022
Tune in for our conversation about Committed Intimate Relationships (CIR). Michelle and Amy sit down to discuss what happens when unmarried couples purchase real property and talk about everything you need to know!

Learn about the ever-changing landscape of the housing market and what that means for unmarried couples that purchase property together. Get more information about cohabitation agreements and property rights. And understand why living together in Washington State means something different than it might mean in a different state.