Tips, Guidance & Advice from the Pros! Join Michelle, Amy, and their guests as they bring real-life examples and guidance to the pod! When it comes to divorce, there is a lot to know that you don't want to learn the hard way. We'll talk legal tips, real estate, financial insight, and tips, tax implications, and beyond.
Episodes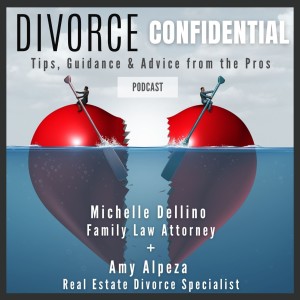 Wednesday Mar 15, 2023
Wednesday Mar 15, 2023
Michelle and Amy sit down for a conversation about different types of divorce.
Nobody wants to go through a divorce. But if you're seeing yourself heading towards one, it would be best to know what type of procedure would you want to be in, what you can expect from that, and what you should do when you find yourself in certain situations.
Listen to the different stories, situations, and tips that they have for you!
Tune in to learn more about what you need to prepare for family court and what you can expect.
Get all the information, insight, and more!